It's been four years. They may have been difficult or even fun, but you are in the homestretch! Graduation. Whether it has been the best four years of your life or the four not so greatest, there are some things you should do before you embark on your new adventure!
1. Keep going with school work
It may seem tedious now, but I promise you, keep going! Stay on task and get your homework done. I know it seems easier said than done, but keep applying yourself.
2. Go to Prom
Even if you really really don't want to go, it is a right of passage of adolescence. Even if you go once, you can safely say that you went. You never know, you may have fun! If you don't have a date, don't sweat it! Take some friends and make the best of it.
3. Take a placement/personality test
See what job fits your personality best. If you don't know exactly what to do, this may be a good thing to do. If you already know, it may just be a fun test.
3. Volunteer
One can learn a ton while volunteering. Not only do you help others, but you help yourself.
source
4. Thank your teachers
They have done a lot for you. Make sure to tell them so.
5. Get their contact info
If it is alright with them, it is a good idea to keep in contact with your favorite teachers. You never know when you need a reference or someone to ask advice.
6. Clean up social media
Do you want your silly selfies that you took back sophomore year to be seen by others who are wanting to hire you? Hmm… nope.
7. Plan what you want to do next fall
Whether it be college, an internship, or a job, plan what you want to do after the summer. It is important to keep yourself going.
source
8. Send your transcript to your future college
If you are going to college, send in your updated transcript after graduation and any other things that the college needs before you attend.
9. Line up something for the summer
Get a job or volunteer. Make something of your time off. Don't just lounge all day everyday during the summer! Make it exciting!
source
10. Have fun!
You're not going to be in high school again. Enjoy all the good aspects of it while you can.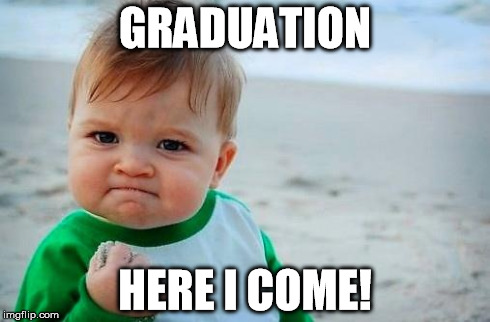 source
Questions for You
What are some tips for students graduating high school?
Have you ever volunteered? Where?